The floral party packages are priced per person and are designed to give a variety of learning options. The flowers and design products we use in each class will change seasonally, but the concepts for each will remain the same. It is the hostess' job to choose the package for her party. Flowers in the sample photos may change due to availability. Each party has a 6 person minimum and a 10 person maximum.*
Do you want to know how to put together a basic bouquet from common easy to get flowers? This class is for you. With simple tips and tricks and easy to follow instruction you can take those random bunches of flowers and learn how to make them look professionally arranged.
Would you like to step up your floral arranging game and maybe try something a little more adventurous? We may not be putting together arrangements while being suspended over the grand canyon, but in the moderate class I will teach you how to use different floral arranging skills, such as using floral foam to create an elegant and beautiful design.
How would you like your dining room table to look like a pottery barn catalog? I can't change your table, but I can show you how to arrange a showstopping centerpiece in our advanced class. We will make a larger arrangement using more advanced floral supplies and technique.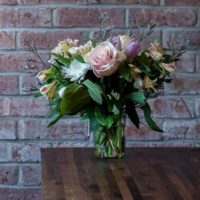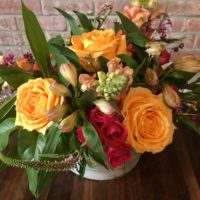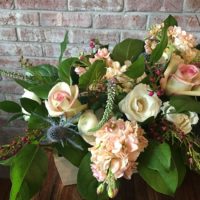 *The maximum is based on a standard home and may change if the home is larger or in the event that a party is held at an alternate venue.